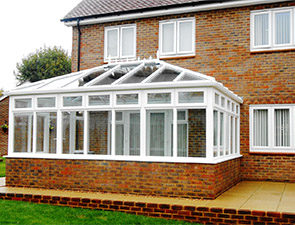 A wonderful way to extend your home
Most of us could do with a little more space and light in our homes – and what better way to achieve this than with a new conservatory.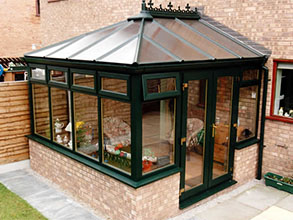 A versatile space for all occasions
Deciding which style of conservatory is right for you can be fun – even if it's not always easy. First you need to conisider how best to complement your home and what your really hope to get out of your new room.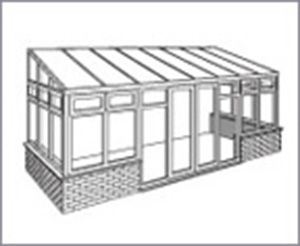 Garden Room
If outside space is limited at your property, such as at a bungalow or the area is awkward to fit a traditional conservatory, a garden room is an ideal solution. This design is ideal to create a non-imposing clean looking extension to your property with a small outlay.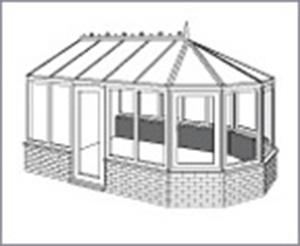 Victorian Conservatory
One of the more popular styles, the Victorian is a design that works with most properties creating a mix of distinctive visual appearance with versatile space. The roof style is a rounded classical English design, which is be suited to most housing styles.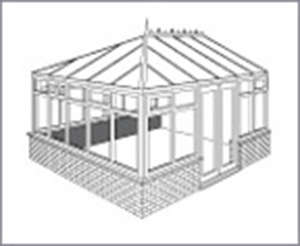 Edwardian Conservatory
This style gives excellent space thanks to its rectangular floor plan allowing more furniture to be placed where required. Whether you require the room to act as a dining room, enlarged living room or playroom this conservatory will give you the maximum amount of space.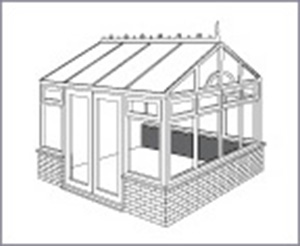 Gable End Conservatory
The gable conservatory is a variation on the Edwardian with more height in the roof area, ideal where the conservatory leads off high ceiling rooms or optimal light into the room is required. Excellent design inspiration especially if the sunburst / sun rising style front is used.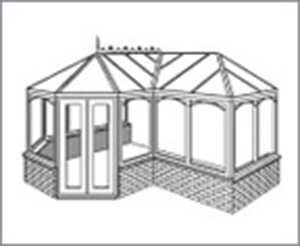 P Shaped Conservatory
A combination of both sun lounge and a style such as Edwardian or Victorian. This enables the maximum space while also providing a larger area to maximize the light entering the room. Adaptable to suit all house styles it can be varied so that the Sun lounge section is at either side.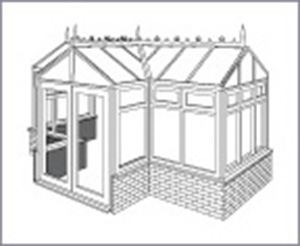 Bespoke Conservatory
If you need a conservatory that does not fit into any of the style and shapes we've listed then let us design a bespoke conservatory for you to suit your exact requirements, style and taste.
CONSERVATORY DESIGN SERVICE
Why not take advantage of our free conservatory design service, where one of our specialist design consultants will design your new conservatory with you to ensure you get the new conservatory you have always dreamed of.
To arrange a conservatory design appointment please call us on 01273 324474, alternatively you can click on the arrange a quotation box below and fill out the form or use one of the options on our contact us page.