The extensive British made Solidor range of composite doors is widely admired for stunning design and unparalleled security.
20 colours inside & out
Unique 48mm solid core
Exclusive door furniture
Secure locking system
Chamfered or sculpted frames
PAS24: 2016 Certified
Ultion cylendar fitted as standard
Exceeds building regs for thermal efficiency
COLOUR OPTIONS
Solidor offer the market's largest range of colours and finishes and can even offer you the option of a different colour inside and out.
When you are combining colours white is the standard colour of the 'edge band'. The exceptions are Brown which is used with Rosewood and Schwarzbraun when coloured both sides, and caramel on Golden Oak and Irish Oak when colours are both sides.


TRADITIONAL IRONMONGERY
If you are a fan of traditional or rustic styles then Solidor has an unrivalled range of door furniture options to help you achieve just the look you desire.

DOOR KNOCKERS
Solidor offers a range of great looking door knockers, from sleek and contemporary to more traditional styles.





SECURITY
Solidor is renowned for the strength and breadth of security features it offers, making it arguably the most secure door brand on the marketplace. Here are some of the key security features available as part of a Solidor package.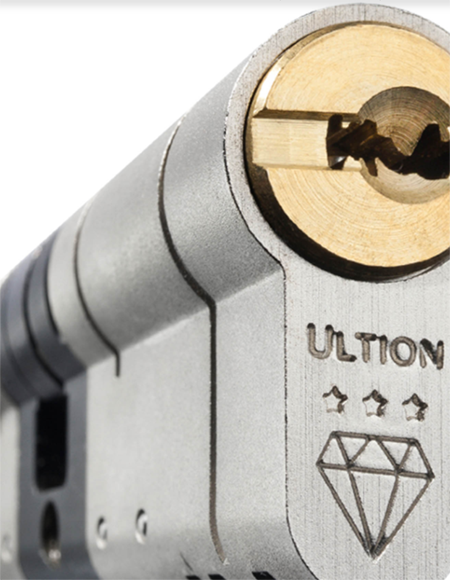 ULTION LOCK
It seems only fitting that the UK's most secure composite door now features the country's most secure locking system; the Ultion.
It's called the 'Ultion' because it offers the ultimate in locking protection, capable of sensing an attack and subsequently engaging via a hidden lock to prevent intruders gaining entry, even when snapped twice.
Analysis has shown that the Ultion easily outperforms the very best 3 star locks in a variety of different tests and when locked, stays locked.
No key, no chance of burglary; the Ultion really is that good.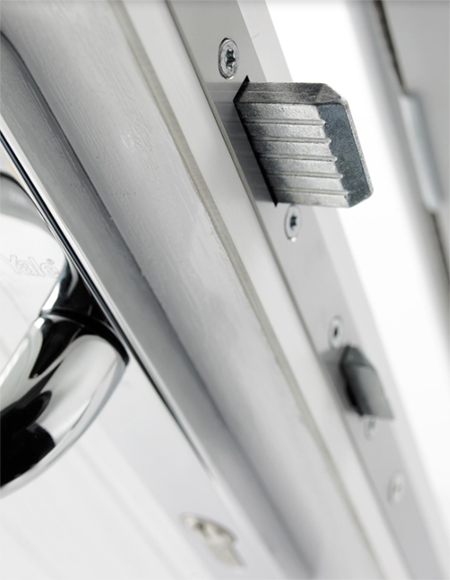 AVANTIS LOCK
The Avantis Lock is exclusive to Solidor and was recently subject to the very highest testing procedures at a UKAS accredited Test Centre. According to the testing house at Mila it was 'the strongest composite door yet tested' thanks to the hardware and the fact that the Solidor slab is a solid timber core, rather than a foam filled GRP door that other manufacturers use. This new lock provides the largest and strongest hook and bolt system in the door sector. Like many features from Solidor, this new locking mechanism carries the market's first 25mm triangulated dead bolt, which makes for greater compression and security on a closed door. Another key feature is the deadlock, which also operates from the action of lifting the handle, rather than a key turn.
KEY WIND UP
Our Key Wind Up locking systems are used on doors where there is no locking handle. Typically Edwardian and Georgian period doors have large pull handles the luxurious Solidor Italia Collection also utilises Key Wind Up locks to enable the introduction of some very striking contemporary door handles. They are also incorporated when traditional hand made antique door furniture is specified. Behind the Key Wind Up lock is an STV Cobra 2 mechanism, which is tested in accordance with DIN18103 (burglar resistant doors) and approved by major UK insurance companies.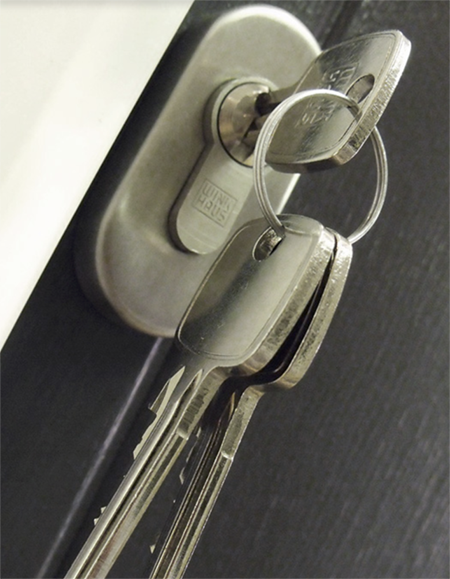 KEYLESS DIGITAL LOCK
Do you sometimes wish you could leave your house without having to take keys with you? With the new Yale Keyless Digital lock you can do just that! The touch screen pad gives you an easy and convenient way of opening your door.
NO Keys, NO Hassle, NO fuss, all you have to do is remember your own unique pin number. You can even create a temporary code to give other people access to your home when you want to, this code can then easily be deleted without having to worry about collecting keys or changing locks.
The Yale Keyless Digital lock is secured by a mechanical nightlatch located on the inside of the door with a battery pack containing 4xAA batteries. Unlock your door up to 10,000 times with one set of 4xAA batteries. If the batteries reach a critical level a warning light will illuminate reminding you to change the batteries.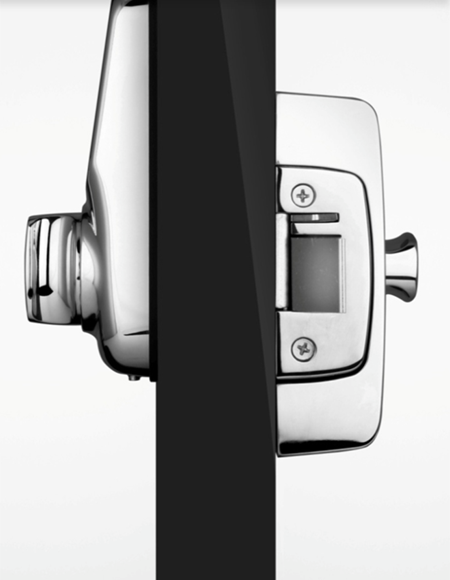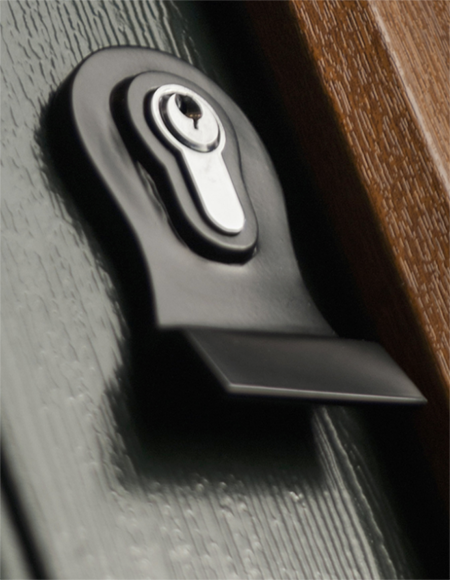 HERITAGE AV2
This new lock satisfies the need for traditional looking rim latches on composite doors, yet with the benefit of high security, multipoint locking. The AV2 is an upgrade from the standard Key Wind Up and traditional rim lock used on our doors. Up until now, modern multi-point locking systems haven't lent themselves to doors that feature pull door furniture, particularly Georgian and Edwardian period doors.
The AV2 Heritage Locking System has the euro profile locking cylinder at a similar height to a traditional round cylinder and the lock is operated automatically as soon as the door is closed. This key feature means that an external lever handle is not required to operate the locking points and the lock can be opened externally by turning the key a quarter of a turn or deadlocked with an additional full turn. From the inside, the door can be opened by an internal thumb turn, again with a quarter turn.
ADDITIONAL SECURITY FEATURES
In addition to Solidor's state of the art locks, they also offer a range of extra security accessories including stable door latches and security door guards (pictured left).