WE OFFER FOUR TYPES OF UPVC WINDOWS
 (SEE SEPARATE SECTION FOR SASH WINDOWS)
All of our windows feature noise reduction, low maintenance, several safety & security features and of course high energy efficiency, no matter which design you choose. Each have their own features and benefits and we will be happy to advise and recommend which design would be best for your property and your own individual needs.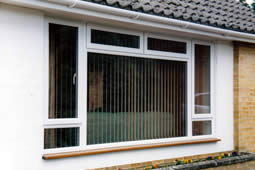 Casement Windows
High-quality casement windows will instantly improve the appearance, comfort and security of your home.
Slim frames give an unobtrusive appearance which maximises the area of glass in your windows. This allows plenty of light to flood in and gives you a better view of the outdoors.
Regardless of the conditions outside, your new casement windows will make you feel warm, safe and secure.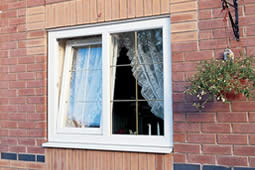 Tilt & Turn Windows
Our Tilt and turn windows make the most of their glass panels to let light and air flood in, for a bright and fresh environment.
The innovative mechanism offers wide side-opening for safe and simple cleaning of the windows from the inside of your home.
Open wide in the summer to bring the outdoors in and, when its cold and wet outside, keep your home well-ventilated using the intelligent top-fixed tilting mechanism.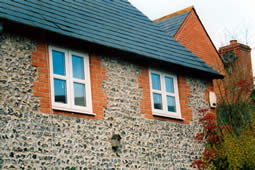 French Windows
If you're looking to bring the outside in to your home, look no further than our french windows.
The twin sash look means you can create a different experience without any compromise on comfort, safety and warmth of your home.
The opening sashes provide a quaint and beautiful opening that allows you to invigorate your home with fresh air and really let the outside in.
COLOUR CHOICES
We offer a full range of colour choices that come in a variety of colour and wood grain finishes.
All our colours finishes come with either colour on the outside, white on the inside or colour on both sides.