A RubberBond FleeceBack roof is the perfect solution for flat roofs.
Its flexibility when it comes to design, incredible strength and puncture/tear resistance combined with an simple and safe installation make it one of the most popular roofing systems available. With a lifespan of over 50 years, no other roofing membrane can come close in long term performance and cost effectiveness.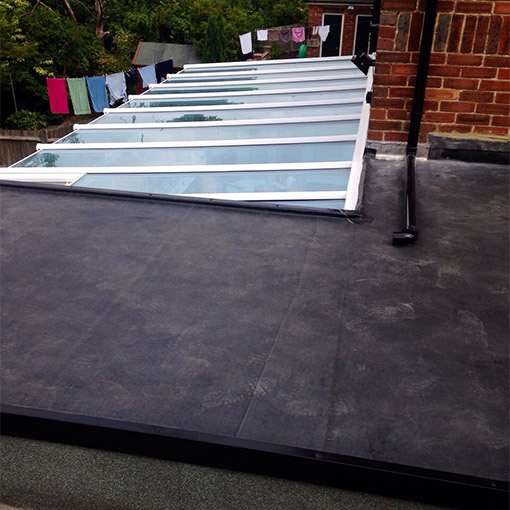 EDPM AND A LIFETIME OF PROTECTION
Thirty year old commercial EPDM roofs have been recently tested and a performing practically like new after 3 decades. Suitable for all domestic and commercial flat roofing projects from replacement of flat roofs on domestic properties to commercial properties.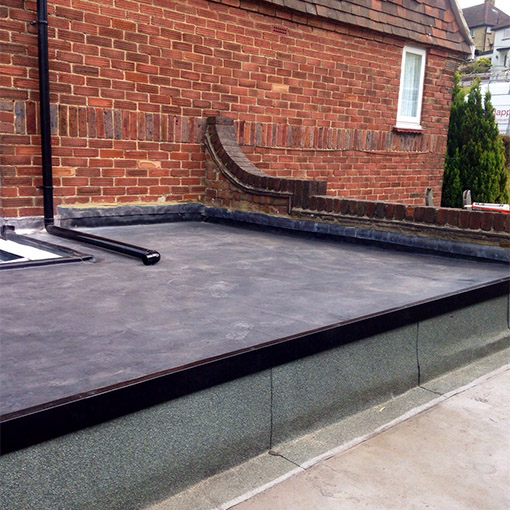 REDUCED SEAMS
Large EPDM FleeceBack membrane sheets with Factory Applied Tape technology reduce the number of seams on the roof. This makes it perfect for easily covering large flat roofing areas, box gutters, roof terraces and canopies.
Whether you have a leaky flat roof in need of repair or are in search of an entirely new roofing system, RubberBond is the perfect long term solution.